Featuring rock stars, singers, and musicians who died at 27, this list of 27 Club members includes some of the greatest musicians who died before 30. "The 27 Club" or "Club 27" is the colloquial name given to a group of influential rock musicians who died at the young age of 27. There are a few "members" who are always listed in "27 Club" groupings—such as Jimi Hendrix, Jim Morrison, and Kurt Cobain—and members to come later like Amy Winehouse. However, there's plenty of other less-notable musicians who were 27 at the time of their death, but you'll find them all here. Of course, not every one in the 27 Club list were musicians, such as renowned artist Jean-Michel Basquiat.
Though the official causes of death for these famous people vary between the different musicians—from suicide to overdoses on sleeping pills to, yes, choking to death on vomit—drug and alcohol abuse is often cited as a primary cause behind many of these deaths. Everyone on this list will never turn 28 – they will be forever 27.
Check the list of 27 Club "members" below.
Kurt Cobain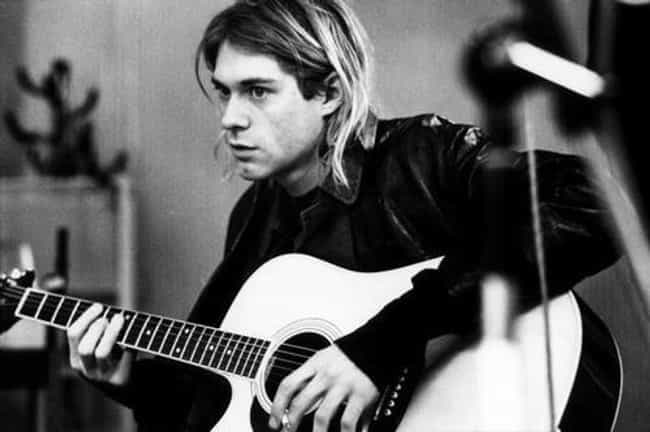 Controversy still swirls around the death of Nirvana frontman Kurt Cobain who, on April 8, 1994, was found dead in his Lake Washington home by an electrician. The coroner's report estimated Cobain's time of death to be around April 5 from a self-inflicted gunshot wound to the head.
Kurt Donald Cobain was an American musician who was best known as the lead singer, guitarist, and primary songwriter of the grunge band Nirvana. Cobain formed Nirvana with Krist Novoselic in Aberdeen, Washington, in 1985 and established it as part of the Seattle music scene, having its debut album Bleach released on the independent record label Sub Pop in 1989. After signing with major label DGC Records, the band found breakthrough success with "Smells Like Teen Spirit" from its second album Nevermind. … more on Wikipedia
Amy Winehouse
Long troubled with drugs and alcohol, Amy Winehouse was found dead in her London home July 23, 2011 and would later be reveled to have died of an alcohol overdose. At the time of her death, Winehouse's BAC (blood alcohol content) was .416, far beyond any legal or recommended limits.
Amy Jade Winehouse was an English singer and songwriter known for her deep vocals and her eclectic mix of musical genres, including soul, rhythm and blues, jazz and reggae. Winehouse's 2003 debut album, Frank, was a critical success in the UK and was nominated for the Mercury Prize. Her 2006 follow-up album, Back to Black, led to five 2008 Grammy Awards, tying the then record for the most wins by a female artist in a single night, and made her the first British female to win five Grammys, including three of the general field "Big Four" awards: Best New Artist, Record of the Year and Song of the Year. … more on Wikipedia
Jimi Hendrix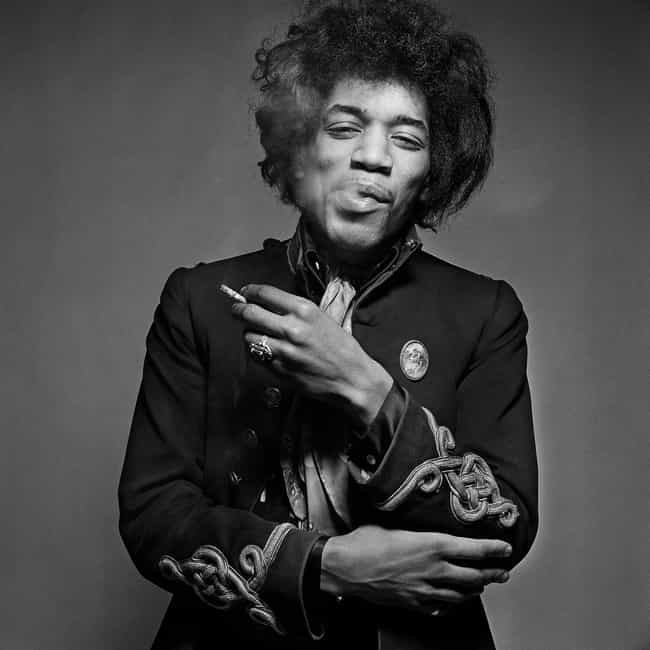 An overdose of barbiturates in the form of nine prescription sleeping pills are said to have caused rock guitar legend Jimi Hendrix to asphyxiate on his own vomit, killing him the morning of September 18, 1970 after being found unconscious in a London flat.
James Marshall "Jimi" Hendrix was an American guitarist, singer, and songwriter. Although his mainstream career spanned only four years, he is widely regarded as one of the most influential electric guitarists in the history of popular music, and one of the most celebrated musicians of the 20th century. The Rock and Roll Hall of Fame describes him as "arguably the greatest instrumentalist in the history of rock music". Born in Seattle, Washington, Hendrix began playing guitar at the age of 15. In 1961, he enlisted in the US Army; he was granted an honorable discharge the following year. Soon afterward, he moved to Clarksville, Tennessee, and began playing gigs on … more on Wikipedia
Janis Joplin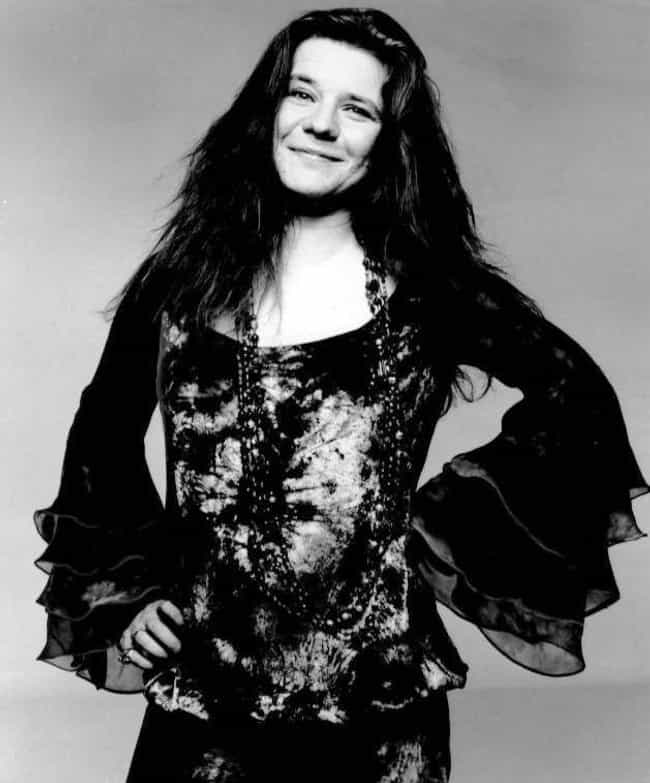 Janis Joplin, the legendary singer-songwriter who started with the psychedelic-acid rock band Big Brother and the Holding Company and would later go on to perform as a solo act with her own backing groups, died of an assumed heroin overdose on October 4, 1970.
The OD, influenced by alcohol and what is thought to be a particularly potent batch of heroin that incited several other overdoses, felled the singer in her Hollywood house.
Janis Lyn Joplin was an American singer-songwriter who first rose to fame in the late 1960s as the lead singer of the acid rock band Big Brother and the Holding Company, and later as a solo artist with her own backing groups, The Kozmic Blues Band and The Full Tilt Boogie Band. Her first ever large scale public performance was at the Monterey Pop Festival; this led her to becoming very popular and one of the major attractions at the Woodstock festival and the Festival Express train tour. … more on Wikipedia
Jim Morrison
Though an official police report depicts Doors frontman as having died in a bathtub of a heroin overdose, myriad other versions of the singer's death exist, including accounts that he accidentally snorted some of girlfriend Pamela Courson's heroin- having mistaken it for cocaine- and died from this accidental ingestion.
Regardless of the exact method, Morrison died on July 3, 1971.
James Douglas "Jim" Morrison was an American singer, poet and songwriter best remembered as the lead vocalist of the Doors. Due to his songwriting, baritone voice, wild personality and performances, he is regarded by critics and fans as one of the most iconic and influential frontmen in rock music history, and, due to the dramatic tinges surrounding his life, in the latter part of 20th century he was one of popular culture's most rebellious and oft-displayed icons, representing generational gap and youth counterculture. He was also well known for improvising spoken word poetry passages while the band played live. … more on Wikipedia
Robert Johnson
Blues singer and musician Robert Johnson died of possible strychnine poisoning on August 16, 1938 after receiving whisky that was likely tampered with in a Greenwood, MS bar.
Robert Leroy Johnson was an American singer-songwriter and musician. His landmark recordings in 1936 and 1937 display a combination of singing, guitar skills, and songwriting talent that has influenced later generations of musicians. As an itinerant performer who played mostly on street corners, in juke joints, and at Saturday night dances, Johnson had little commercial success or public recognition in his lifetime. … more on Wikipedia
Alan Wilson
Singer and frontman of blues outfit Canned Heat, Alan "Blind Owl" Wilson, died of an apparent drug overdose in Topanga Canyon, CA on September 3, 1970.
Alan Christie Wilson was a co-founder, leader, and primary composer for the American blues band Canned Heat. He played guitar, harmonica, sang, and wrote several songs for the band. … more on Wikipedia
Brian Jones
One of the original founders of The Rolling Stones, frontman Brian Jones was quickly overshadowed by the team of Keith Richards and Mick Jagger and subsequently developed a drug problem that would lead to his dismissal from the group in June 1969.
Less than a month later on July 3, Jones was found in the bottom of his pool and his death was entered as a drowning "death by misadventure".
see more on Brian Jones
Fat Pat was an influential rapper from Houston, and a member of Screwed Up Click, which included his brother, Big Hawk, and friend DJ Screw, who invented the chopped and screwed technique. He was murdered in 1998.
Big Hawk was similarly shot to death in 2006, and DJ Screw died of a codeine overdose in 2000.
see more on Fat Pat
Kristen Pfaff
The bass player for Hole and Janitor Joe was found in her apartment, dead of a heroin overdose, by a friend on June 16, 1994.see more on Kristen Pfaff
Sean McCabe
The Ink & Dagger singer died from asphyxiation after choking on his own vomit. He was discovered in a hotel room on August 28, 2000.see more on Sean McCabe
Kim Jonghyun
The K-pop singer and vocalist of boy group SHINee, Jonghyun Kim committed suicide by burning coal in an apartment studio. He was rushed to the hospital in a state of cardiac arrest, but was pronounced dead at the hospital.
see more on Kim Jonghyun
Jeremy Michael Ward
A sound manipulator and and vocal operator for The Mars Volta and dub group De Facto, Ward was found dead of a heroin overdose on May 25, 2003, shortly before the release of The Mar Volta's EP, De-Loused at the Crematorium.see more on Jeremy Michael Ward
Mia Zapata
In the early morning hours of July 7, 1993, Mia Zapata, the singer of punk band The Gits, was beaten, raped, strangled and left dead on the streets of Seattle blocks from tavern where she was last seen alive.see more on Mia Zapata
Jean-Michel Basquiat
Artist and musician Jean-Michel Basquiat died of a heroin overdose on August 12, 1988 in an apartment whose streets were lined with crack addicts. He had tried to sober up only months before, but was discovered on the floor in a pool of his own vomit with several bloody syringes in the bathroom.see more on Jean-Michel Basquiat
Richey Edwards
One of the most famous missing people of all time, Richey Edwards, writer and guitar player for the Manic Street Preachers, went missing of February 1, 1995, the day he was meant to leave the UK for America on a promotional tour.
While sightings of the musician were reported for years to follow, Edwards has yet to be found and was declared legally dead on November 23, 2008.
see more on Richey Edwards