When La Liga leaders Barcelona face third-placed Atletico Madrid on Saturday, they will be led out by a man whose playing abilities could never be questioned but whose leadership skills often are: Lionel Messi.
This is Messi's first season as club captain following the departure of Andres Iniesta and, over the years, he has regularly been confronted by allegations that he is not suited for the role.
Is it fair? Should Barca give the armband to somebody else? Messi is obviously a great player…but is he a poor captain?
Maradona leads the complaints
Predictably, many of the fiercest criticisms of Messi's leadership attributes have come from Argentina, where he has struggled to command the universal affection he enjoys in Barcelona.
Most recently, national icon Diego Maradona used a bizarre television interview with Fox Sports as an opportunity to lambast Messi's captaincy of the national team, which he has held since 2011.
"It's useless to make a leader out of someone who goes to the toilet 20 times before a game," said Maradona. "Rather than talking with his team-mates he'll play video games."
Maradona's words were soon shot down. The defence of Messi was led by another Argentine World Cup-winning hero, Mario Kempes.
"Every time Diego opens his mouth it's a problem because he doesn't respect people," retorted Kempes. "Diego's time has passed, and neither is he a good example to say such things."
It is, indeed, increasingly difficult to take Maradona seriously. But he did spend nearly two years working directly with Messi during an ill-fated stint as Argentina coach (2008-2010), so his argument carries some weight.
And Maradona is not alone. Another former Argentina skipper, Daniel Passarella, has also argued that Messi is not suited to captaincy, saying: "The leader of the group is different to the way you play. I admire Messi but his personality is withdrawn and timid."
Messi certainly doesn't fit the traditional mould of a captain: the boisterous and charismatic extrovert who leads his team with exuberant enthusiasm. So are Maradona and Passarella right?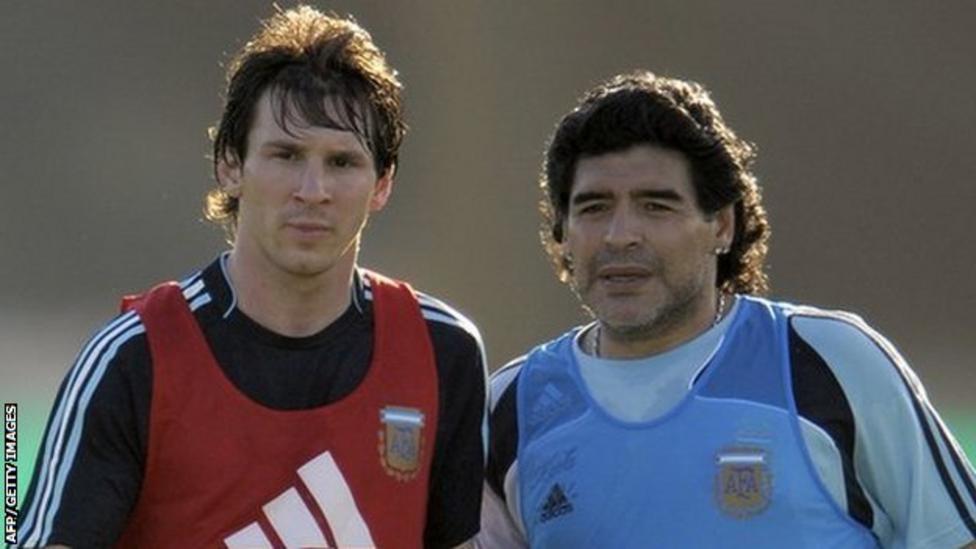 More mature and self-confident: the new Messi
Passarella's argument is more sensible than Maradona's, but you will not find anyone in Barcelona who agrees with it. As far as everyone there is concerned, Messi is the team's undisputed leader.
The key to that belief is the way in which Messi has changed over the years. He has become more confident and comfortable in his own skin, progressing far from the timid teenager who was so quiet that some of his team-mates initially wondered whether he was mute.
Albert Masnou, deputy editor of Barcelona-based daily newspaper Sport, believes Messi has undergone a remarkable personal transformation.
"Something really noticeable is Leo's increased maturity," said Masnou. "Now, Leo does everything with a naturalness which can amaze those who used to consider him timid or introverted.
"He has been growing and maturing, and you can see that on and off the field. I don't think captaincy has changed him, but he has assumed the role with great maturity."
This has been a natural growing-up process for Messi: a shy boy in a foreign land gradually maturing into a confident adult with a wife and children, most career objectives already achieved and a strong sense of his place in the world.
Messi's ex-international team-mate Pablo Zabaleta agrees with Masnou's assessment, believing his old friend is now perfectly suited to the demands of captaining Barca.
"When you are a captain, you have responsibilities to welcome everyone," Zabaleta stated in my book, Lionel Messi and the Art of Living. "Leo does that more naturally now because he is more mature.
"He's not a kid any more – in fact he's the father of his own three kids! He's grown up, and he's also a family man who knows how to treat people like a family."
Still understated, but more assertive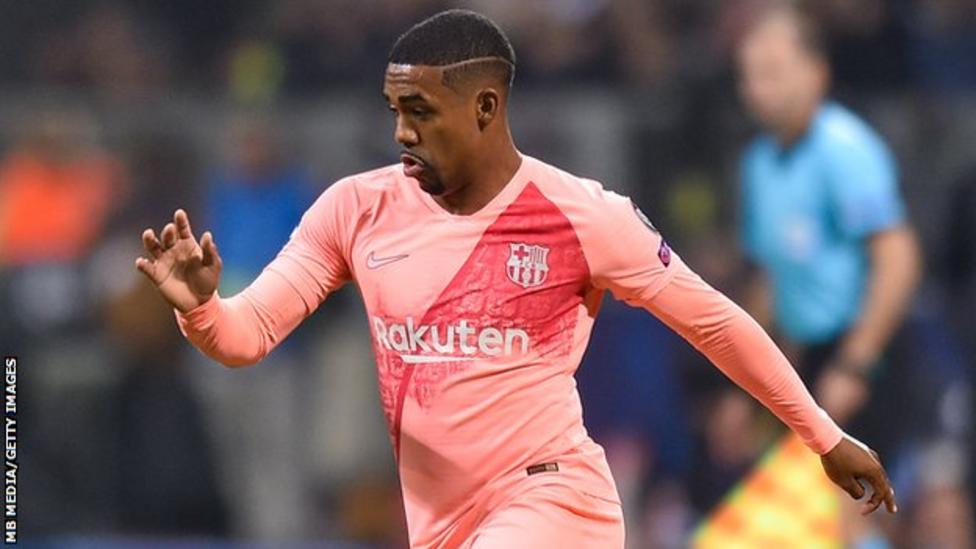 Messi's newfound maturity manifests itself in a more assertive manner, an ability to express himself more confidently and clearly.
He still conducts media interviews relatively rarely, but he speaks more than previously and is no longer the tongue-tied youngster who struggled to string two sentences together.
Masnou believes Messi's reticence gives him a greater sense of authority when he does talk, noting: "When he speaks, it's because he's really got something to say and everyone listens to him. What he says is meaningful."
An example came in August, when Messi was required to deliver a traditional pre-season speech to fans before a friendly against Boca Juniors.
Rather than issuing the bland platitudes expected from a supposedly meek introvert, Messi instead made a bold pledge: "Last season was really good as we did the double but we all felt bad about how it went in the Champions League. We promise this season we will do everything we can to bring that beautiful trophy back to the Nou Camp."
That speech made a huge impression among fans, immediately becoming a rallying cry. Masnou notes with particular surprise that "nobody prepared the speech for him…he improvised it," and they absolutely weren't the words of a man who shies away from leadership.
Increasingly, the same kind of purposeful assertiveness is being seen behind the scenes. A couple of weeks ago, for instance, Messi approached Barca coach Ernesto Valverde to ask why Malcom, a summer signing from Bordeaux, had not been receiving more playing time.
Valverde responded by introducing Malcom from the bench during the Champions League game at Inter Milan for his first appearance since September. Two minutes later, the Brazilian scored with his first touch.
Leading by example
As far as his team-mates are concerned, perhaps the most significant aspect of Messi wearing the skipper's armband is a subtler form of captaincy: leading by example.
Zabaleta has the unique distinction of both captaining and being captained by Messi during their 11 years together with Argentina's youth and senior international teams, and he believes Messi's presence alone makes him a worthy leader.
"If I see Leo Messi is showing me his ambition to win, that's inspiring," he said. "If the best player in the world is producing his best in every game, then every single player needs to do the same. You follow people like that."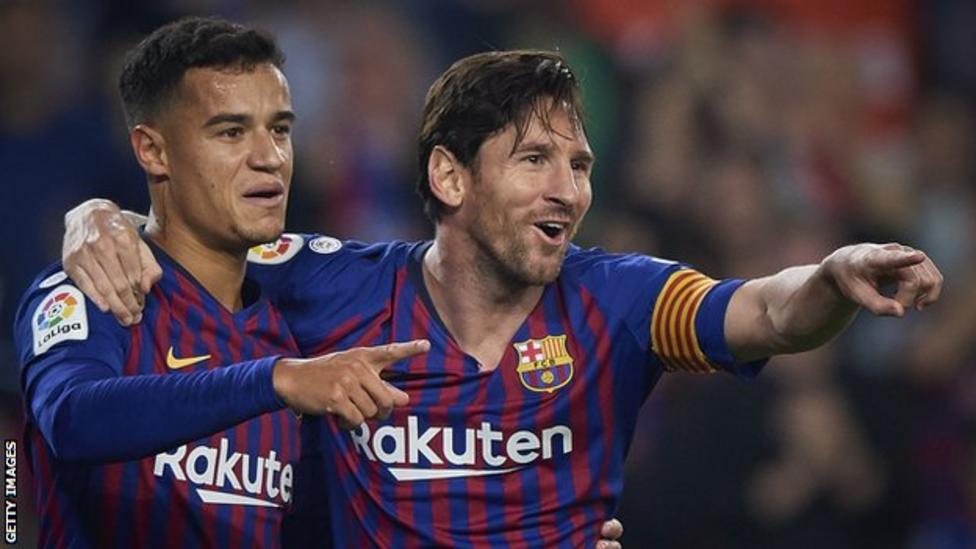 Winger Malcom concurs, telling ESPN Brazil: "He always wants the best for the group. This is why he's captain and someone who can inspire players to give their best. Coming from someone who has five Ballon d'Or awards, you're motivated."
Right now, this is all particularly pertinent for Ousmane Dembele. The French winger, 21, is struggling to translate his undoubted talent into effective performances, and a stream of disciplinary issues are seriously testing Barca's patience.
One train of thought argues that Messi, as club captain, should personally intervene, setting Dembele on the right path with some well-chosen words of reprimand and encouragement.
But although Dembele needs help from others, he also needs to help himself. And there would surely be no better way of learning how to convert his youthful talent into a successful career than emulating the example set by his captain, right in front of his eyes.
Messi is not the type to motivate the likes of Dembele through rousing speeches or kick-up-the-backside sermons. But Dembele doesn't need to listen to Messi; he just needs to watch him. What better leader could he possibly have?
Source;bbc.com