Remember the scene this summer when a drained and despondent Lionel Messi dropped to his knees after Argentina were dumped out of the World Cup by eventual winners France?
Well, on Tuesday he served up a reminder of just why he regarded as one of the game's greatest ever players, scoring a sensational Champions League hat-trick as Barcelona's thrashed PSV Eindhoven 4-0.
He was mobbed by his team-mates after scoring his third, the crowd chanted his name and his manager was moved to describe him as "something that hasn't been seen in many years".
And there were plenty more accolades to come.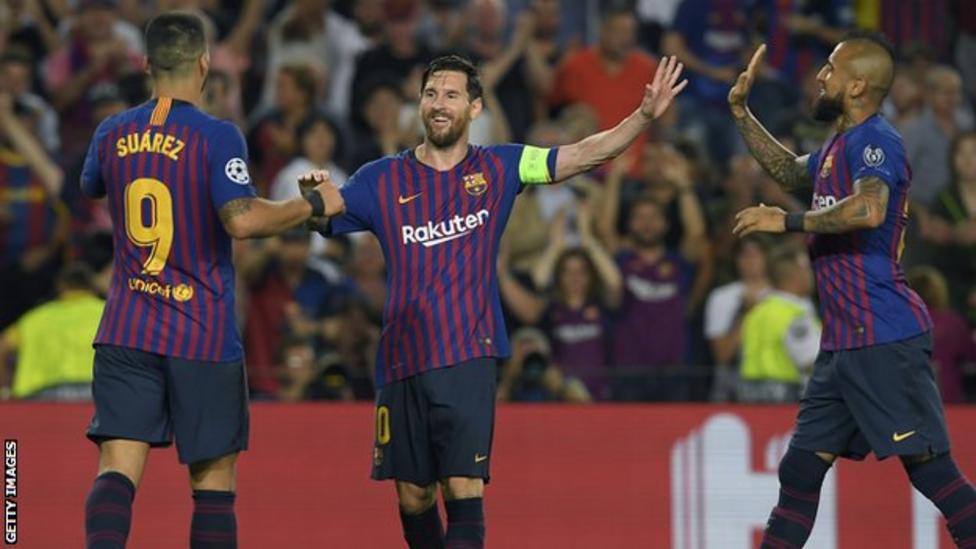 Having largely struggled at the World Cup – managing just one goal in four matches before Argentina bowed out in the last 16 – Messi has been thriving back in a Barcelona shirt this season, and now has seven goals in six matches.
His exploits against PSV means he now has a record eight Champions League hat-tricks, one more than his great rival, Juventus forward Cristiano Ronaldo, and his return of 63 goals in 64 group-stage games ranks higher than any other player.
The 31-year-old has now scored in 14 consecutive Champions League seasons, just the second player to do so after Real Madrid legend Raul.
His opener against PSV was stunning free-kick from 20 yards – his 22nd such goal in the last three years.
Such is his prowess in those situations, team-mate Ivan Rakitic joked: "A lot of the time when Messi takes the free-kicks, you go directly to the place where you're going to celebrate them."
'Majestic, unique, a predator'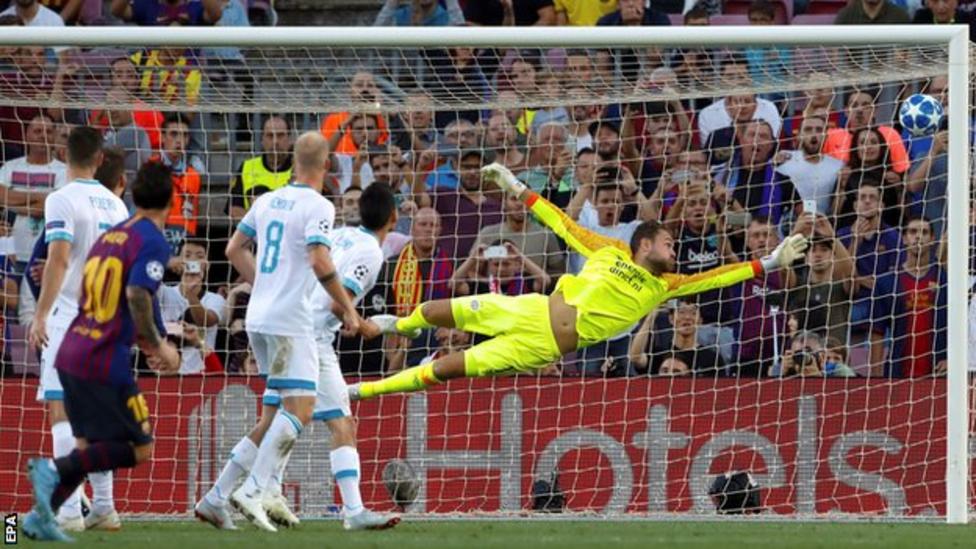 Messi has taken over the Barca captaincy following the departure of Andres Iniesta and at the start of the season said his team will do "all we can" to win the Champions League.
They have started in the perfect fashion.
His first goal was described as "absolutely majestic" by his manager Ernesto Valverde, who added: "It's not that we get tired of saying such things about him – I'd like to keep saying that forever."
Messi's second came when he combined with midfielder Rakitic and swept a half-volley home, before he completed his hat-trick by slotting into the bottom corner in the closing stages.
"Normally if you score a hat-trick you frame it. Messi makes the extraordinary look routine," Valverde said. "We're seeing something unique, something that hasn't been seen in many years. It will be tough to find anyone else like him."
Former Barcelona midfielder Ronald de Boer was equally glowing in his praise.
"This was typical of the way Messi has been playing the last two, three years," he told uefa.com.
"He is a predator. He covers less distance than other players, but when he needs to spring into action, he does. You saw that with his third goal."
'The GOAT'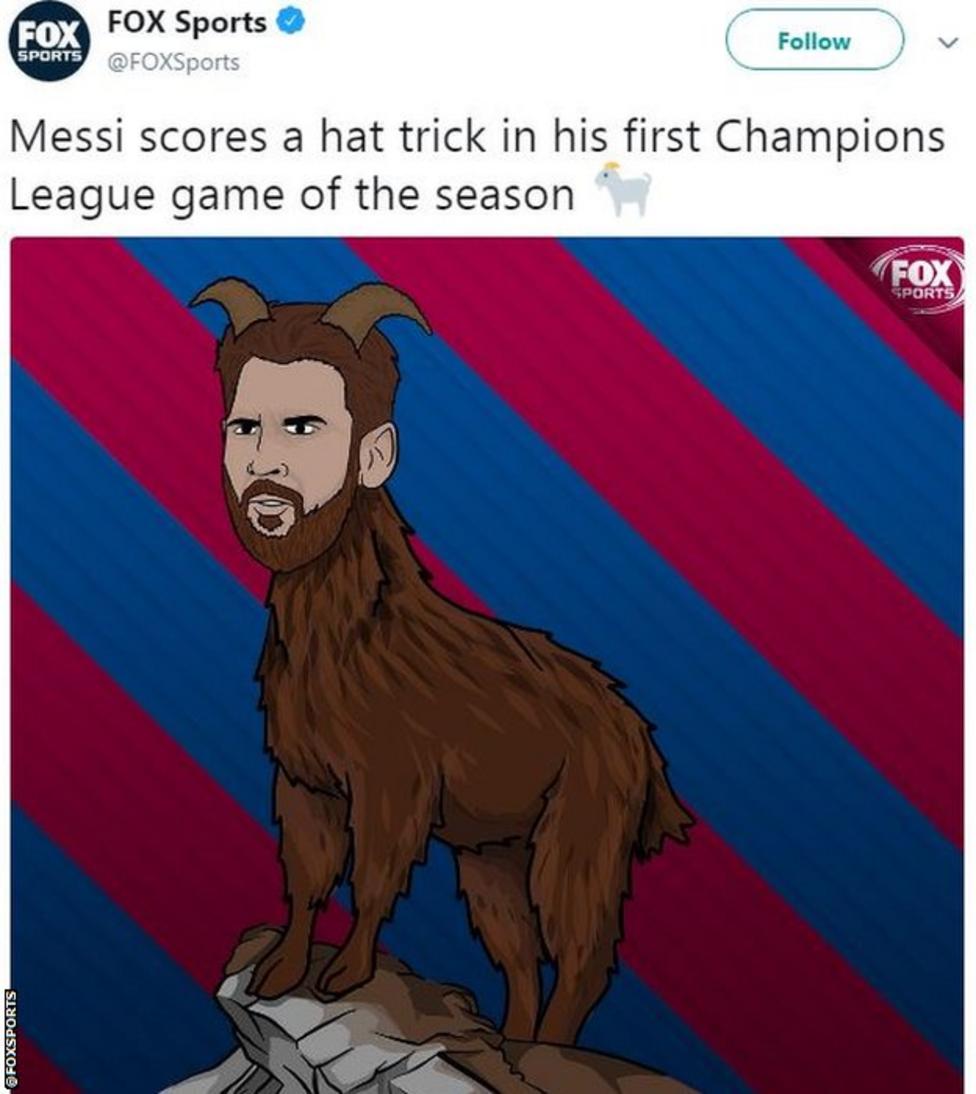 As ever, Messi's sublime performance had people talking across the world.
On social media he was refereed to as "The GOAT" – greatest of all-time – with his name tweeted 326,000 times in the time between his first goal and three and a half hours after full-time.
Barcelona-based Spanish newspaper Mundo Deportivo said "the Champions League has started with an exhibition of the best player in the world".
AS, another Spanish newspaper, was even more complimentary, comparing Messi to his compatriot Diego Maradona.
"With the softest of Maradona-esque touches, the Argentine sent the ball into [the] net," the paper said of his free-kick. "A truly stunning goal, the first of this season's Champions League as Messi ushered in the new competition in style."
bbc